Choose Love Movement has impacted more than 3 million lives across 50 states and 120 countries!
Now, more than ever, the life skills taught by the Choose Love Movement are essential. Your generosity makes it possible to provide our next generation social and emotional learning (SEL) and Character Development online programming to schools, homes, and communities around the world.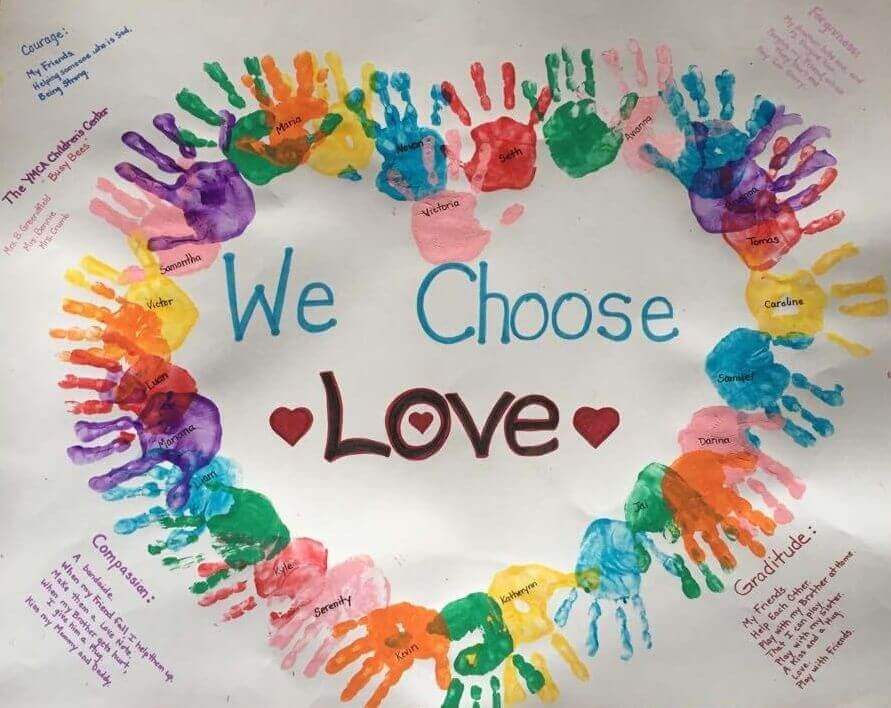 Text jesse to 41444 to easily make a donation.
To make a donation by mail, please send a check payable to "Jesse Lewis Choose Love Movement" to:
The Jesse Lewis Choose Love Movement
PO Box 605
Newtown, Connecticut 06470
If you mail in a check, you will be mailed a letter indicating your donation is tax deductible to the extent allowed by law.
Please email us at info@jesselewischooselove.org. All donations are tax-deductible. Jesse Lewis Choose Love Foundation is a 501(c)3 nonprofit (id#: 46-1931751).
To learn more about our organization, please review our 990 Tax Filings and Financial Audits for the most recent fiscal years:
Want to be part of the solution, but not sure how to help? You can now gift a Choose Love kit and bring social emotional learning to a classroom of your choice!
Thank you! We are grateful for your support.
As we continue celebrating 30 days of gratitude, we will feature small businesses that we are grateful for. This week, we are featuring our Choose Love Ambassador in Rhode Island, Terry Lee Cafferty. Terry Lee is a professional photographer and has created a line of...
read more
Our Sponsors and Partners
We are committed to delivering our core programs to as many schools, families, and communities as possible. We are always open to creative and mutually beneficial ways to generate revenue for our Movement.